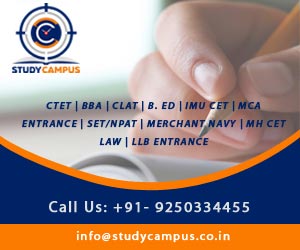 Welcome to Study Campus, the premier establishment that offers high quality career guidance to the students in the form of coaching programs conferring their requirement to clear various competitive and entrance examination. We offer MCA coaching classes in Mumbai and prepare the students for the admission course of MCA for various universities and colleges.
Our coaching tutorial are prepared after a strict vigilance over the entrance exam conducted by several universities and colleges in order to select the most appropriate candidate that are keenly interested in taking up a computer application career onto a high level.
What is MCA?
MCA (Masters in Computer Application) is the degree course designed to offer the aspirants some dignified post in the IT industry. MCA entrance exam is conducted by various colleges and universities in order to give the students the way to enroll themselves with the 3-year degree program that let them explore the IT world with a deep insight into the applications and processes of computers.
Our coaching institute keeps on encouraging students to give their best into their predefined course stream that helps them in reaping the maximum from their hard core efforts.
Eligibility Criteria:
Educational requirement: A bachelor degree with minimum 50% marks will do the needful in addition to Mathematics as a compulsory subject. However, some colleges follow different criteria's for selecting the candidates.
Our coaching program is entitled to bring the best in the students and make them competent enough in gaining the edge over the tough competition.